| | | |
| --- | --- | --- |
| Cost-Effective Web Design & Development | E -Commerce Website Development | Online Transacting with PayPal's Gateway |
| | | |
Whether you are a small start-up, or a well-established corporation, every business requires a professionally presented corporate Identity and online presence to match your service and product offering.
Effective and affordable website design is my absolute passion and whether you are in need of a small and presentable project, or a more elaborately developed and designed, then you have found your man (or lady, to be more correct).
I offer technical support on all completed online projects, as well as highly affordable and competitive maintenance options which just makes it so much easier for you and enables you to do what you do best – run your business!
I am based in Pretoria, Gauteng, but I have clientele scattered right across South Africa, as well as a few clientele abroad. I am also able to assist you with the registration of domains not only locally, but of foreign domain extensions too. My service is fully comprehensive, meaning, that if you are to design and set up a website with Striking Designs, I offer the whole broader spectrum of services that facilitate the ease of setup e.g. domain registration, hosting, web design and development, as well as the technical support for all your email accounts affiliated with your organization.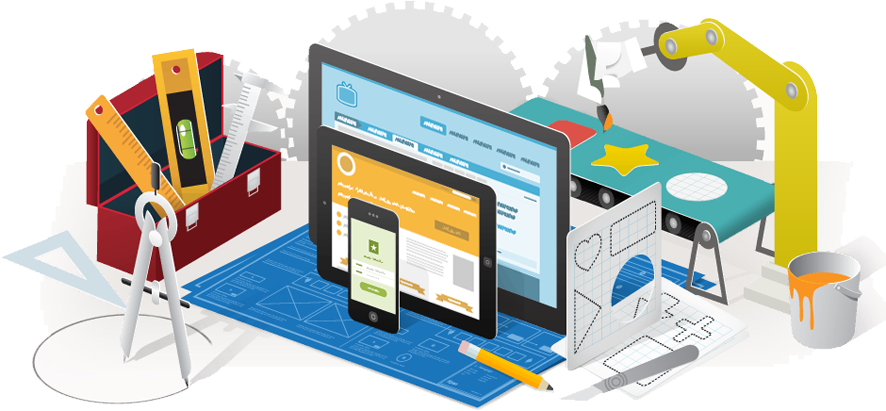 Striking Designs started as a Web Design Consultancy, specialising in the design and setup of EFFECTIVE websites which have been tailored to meet the specific needs of the Client. I have expanded my services and product offering to that of Printing, Full Corporate Branding and The manufacturing of all signage and marketing media to best suite the requirements of my clientele.
My aim is to always have helped my clients achieve value-based support in the marketing of their brand as well as in the attainment of perfection in the establishment of their presence on the web as well as brand visibility and recognition by their current and potential target market.
I am partly a web design company offering a cost-effective / affordable and complete solution in professional web design that is uniquely tailored to work for YOU. When I design a custom website, I work hand in hand with you to first closely analyze your individual requirements and your user's needs in order for us to be enabled to make carefully considered decisions regarding the content, functionality, technology, as well as the look and feel of the final design. I offer a comprehensive web design service irrespective of whether you are in need of a brand new site, a complete re-design / re-structuring of an existing website or your existing design being made to rank better on search engine listings.
My core business focal point / area of expertise is on that of, but not limited to, small to medium businesses, start-up businesses and entrepreneurs. I have attained great success with assisting my current clientele basis in achieving greater market exposure for their brand recognition within their given areas of specialisation.
WEB-RELATED SERVICES OFFERED TO ALL NEW CLIENTS (ALL-INCLUSIVE):
Domain application and registration
Website Hosting
Unlimited email addresses with every domain hosted
Unlimited data and traffic allowance to your website
Custom built websites (no templates)
Google Analytics and verification with every website
Fully self-manageable website Content Management System (should you have the time)
Social media integration
Cost-Effective maintenance options to keep your website up to date
Some of the features which the system I make use of has to offer:
Calendar Module

This module allows you to easily add events to a calendar which will be displayed on your website. This is an especially useful tool for schools, sport clubs and other organizations having regular events or functions.

Announcements Module

This module allows you to have important announcements scrolling on your website in a prominent place for all website visitors to see.

Specials and Promotions Module

This module allows you to advertise specials and promotions on your products and services which will attract more traffic from serious potential customers to your website.

Newsletters / Blog Module

Keep your stakeholders informed with regular newsletters. Use the free emailing system to distribute newsletters to your subscribed mailing list. Newsletters are a very effective tool for improving website rankings as it is an important tool to add your own important, original, content to your website, thereby improving search engine results.

Gallery Module

You can have many different albums on your website. Each album and photograph can have its own description. There is no limit to the number of photographs you may add.

Documents and/or Brochures Module

You may add Documents and/or Brochures to your website which will be available for download. You will also be able to email individual documents from your website to potential clients, using only your cell phone.

Forms and Surveys Module

You can use the forms and survey module to collect data from clients and other stakeholders. This module allows the website owner to create their own online forms and surveys. The online forms can be allocated to various pages of the website or it can be a normal link on your website.

Frequently Asked Questions Module

You can activate a Frequently Asked Question section on your website which will help you improve search engine results and also will give useful information to your website visitors. Potential clients can also ask you questions which is not answered by FAQ's.

Members Only / Restricted Area Module

You can have a member's only area on your Website. You can limit certain sections of your website to members only. You can store confidential information in the member section and limit certain areas of your website like the forum to members only.

Online Ticket Sales Module

Online Ticket Sales Sell tickets to a concert, school events, fund raising raffles, you name it! This module will be linked to the eCommerce so you can accept payment for your tickets directly from your website.

Estate Agent Module

This module allows an Estate Agent to add up to 999 properties (with six (12) pictures per property) to their website, with a quick and easy uploading facility.
This Module is free of charge (NOTE: the sms's that will be sent to potential clients will be charged at 0.25c per SMS)
Once enabled you will be assigned a unique Estate Agent Code. Each property is assigned a unique Property Code based off your Industrial Estate Agent Code. This unique Industrial Property Code can be SMS'd to 37995 and an SMS will be sent to the sender with a link to the Property Listing, matching the unique Property Code, on your website. Standard SMS rates, including free SMS's, apply.
For example, if your assigned Estate Agent Code is AX and your Property Code is AX21, then clients must SMS AX21 to 37995 and they will receive a link to that property on your website. Estate Agents can e.g. put a sticker with the following message on their boards : "SMS the code AX21 to 37995 to receive more info".

Data Sheet Module

Adds a searchable database to your website where your clients can search for a specific number / word (student number) and get information unique to that number / word that will be displayed in a table. eg. Search School Marks by student name or student number.

Directory Module

You can now create a Directory on your website with as many categories as you like.

Forum Module

We have completely revamped the Forum Module to meet industry requirements. This allows you to better categorize content on your site by using the "Boards" feature. Instead of having all your forum threads on one page, you can now create "Boards" as categories for your visitors!
Some Features Outlined:

Boards - allows you to create categories, where your visitor can then view topics/threads by that category. This allows you to create a "Feedback" category where visitors can supply feedback to your website, or a "Suggestions" category where people can submit suggestions.
Sticky Topics - Ever wanted important notices at the very top of the forum category? Now you can with sticky topics! This will place the topic at the top of the Board, allowing people to see those first, this is beneficial if you want to give "Tips on how to submit feedback".
Lock Topics - Instead of hiding the topic, you can now lock it. Once a topic is locked, no one can reply to it, but can still view it!

Recruitment Module

Here you can list Jobs available in the market place by category. Clients can also list themselves as Job seekers. The module is fully interactive and allows clients to apply for jobs online and includes a CV upload facility.

Loan Application Form

Here you can add a menu item to your website which adds an "Apply for a loan now" link which enables an electronic application form. The application forms are intelligent in the sense that it checks the ID number for validity and returns different questions depending on the preceding questions. The completed application forms will then be emailed to your email address.

Appointment Booking Form

Here you can add a menu item to your website which adds a "Book Appointment" link which enables an appointment booking form. The user is able to select from available times via a calendar. The completed appointment booking forms will then be emailed to a specified email address and can also send an SMS to your cellnumber.

Branch Module

The branch Module will allow you to link the content on your website to another website. Using this module you will be able to display the services, prices and other modules on your website which is then maintained by another website (from head office for example)

Automotive, Bike, Truck, Farming Equipment or Boat & Trailer Dealer Module

This module allows an Auto Dealer to add up to 999 vehicles (with six (6) pictures per vehicle) to their website, with a quick and easy uploading facility.

This Module is free of charge (NOTE: the sms's that will be sent to potential clients will be charged at 0.25c per SMS)
Once enabled you will be assigned a unique Auto Dealer Code. Each vehicle is assigned a unique Vehicle Code based off your Auto Dealer Code. This unique Vehicle Code can be SMS'd to 37995 and an SMS will be sent to the sender with a link to the Vehicle Listing, matching the unique Vehicle Code, on your website. Standard SMS rates, including free SMS's, apply.
For example, if your assigned Auto Dealer Code is CBY and your Vehicle Code is CBY21, then clients must SMS CBY21 to 37995 and they will receive a link to that Vehicle on your website. Auto Dealers can e.g. put a sticker with the following message on their vehicles : "SMS the code CBY21 to 37995 to receive more info.".

Communicate with Customers Module

This area allows you to send out monthly newsletters, bulk sms's and even set birthday sms's to be sent via our system. The area allows CSV file uploads which makes sending information as easy as a click on a button.

Digital Downlaods Module

Digital downloads module allows you to sell (or give away) digital files such as music, software, books etc. The file limit is 100meg which is suitable for most purposes. You have a choice to make the digital file available for free or to charge people whatever you want (we take no cut). It is important to know that if you want to use this module to sell files you will need to activate the Ecommerce module (Level 3 and 4 clients). Buyers can pay via EFT, credit card or Paypal. Please take note that we use sophisticated methods to make sure that the download link can only be used once so there is no need to worry about people distributing the link to everyone.

Classifieds Module

This module allows an advertiser to add up to 999 ads (with six (6) pictures per ad) to their website, with a quick and easy uploading facility. The Classifieds module costs R150.00 extra per month (in addition to your normal monthly subscription).

Business Module

This module allows you to build individual one page websites for clients inside your own website.

Video Listings Module

With this module you can share your videos that you have uploaded to YouTube. It is very easy to use and the videos can be set to different categories.

Testimonials Module

This module allows your clients to add testimonials to your website. You can also thank them for their testimonials via this module.

Accommodation Listings and Booking Module

The accommodation booking area allows you to list your establishment / Rooms etc on the website with a live calendar of bookings and a booking form. The system also allows clients to book and pay for accommodation straight away making business easier for you and the client.
The module has a comprehensive management system attached to it which will make managing your bookings as easy as 1 2 3 ...

E-Commerce Module

This module enables you to have a checkout cart on your website. You can have one or all of these payment options: Quote only, EFT, Credit Card or Paypal. You can also have different shipping rates. We also have an Electronic Catalogue module which allows for browsing hundreds of products on one page. You can also allow people to pay any amount they choose (e.g. donations)

360 Virtual Tours Module

Host & organise 360 panorama photos into albums. Display your 360 galleries outside of Facebook & Flickr, on your own domain. VR photos & Virtual tours is easy
and sooooooooooo much more.......................